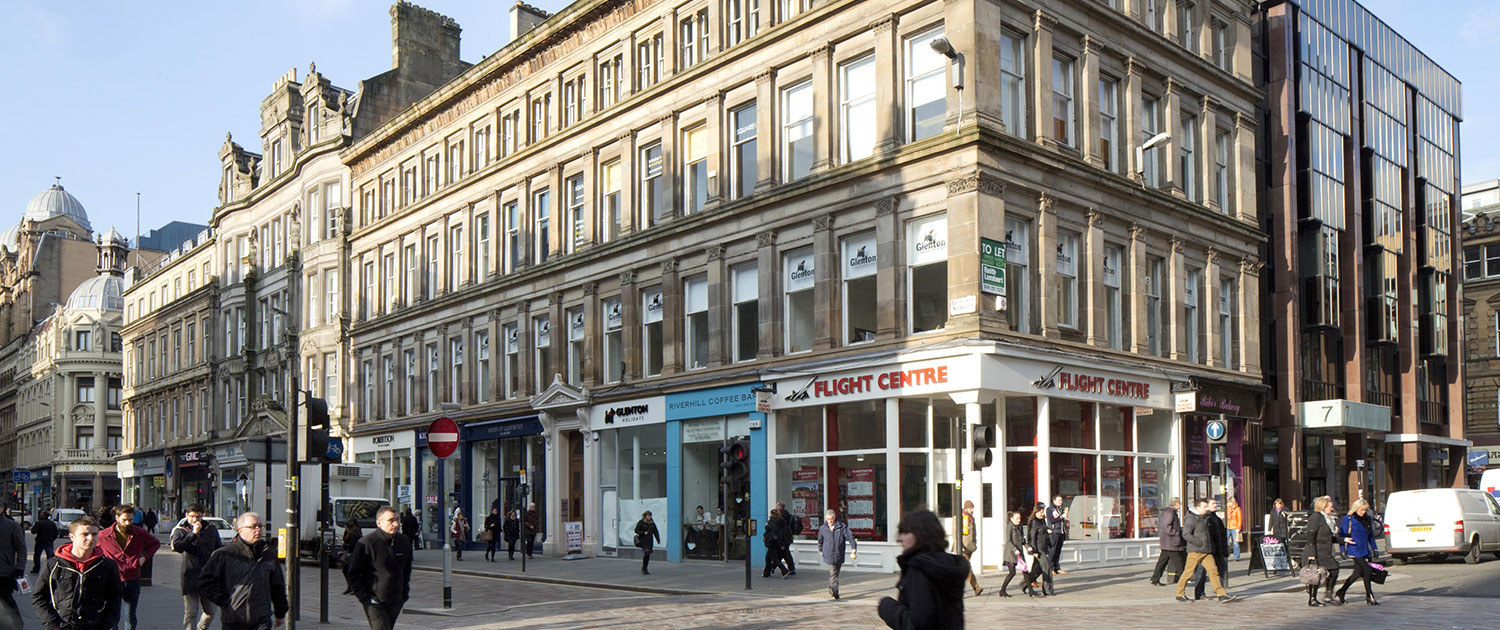 Reith Lambert have been appointed to market a prime block of real estate in Glasgow City Centre
We will be bringing to the market 20-40 Gordon Street / 3 West Nile Street. The property comprises five ground floor retail units with office accommodation above. The main salient details are as follows:
Prominent corner block in the heart of Glasgow city centre, adjacent to the prime section of Buchanan Street
Glasgow is established as Scotland's premier retail location and the most important retail centre in the UK outside London.
The retail units extend to a total net internal area of 454.75 sq m (4,895 sq. ft.).
79% of the income is secured on the retail element which has an weighted average unexpired lease term of 8.41 years (7.04 years with break options).
The retail rents equate to £70.26 psf ITZA – £140.60 psf ITZA.
The office rents equate to £8.15 psf – £13.57 psf.
Total annual net rent of £307,361 pa compares to an ERV of £404,820 pa.
We have been instructed to seek offers in excess of £3.9m (Three Million, Nine Hundred Thousand Pounds Sterling) exclusive of VAT.  A purchase at this level will provide a net initial yield of 7.45% and a reversionary yield of 9.81%, after allowing for standard purchase costs of 5.8%.