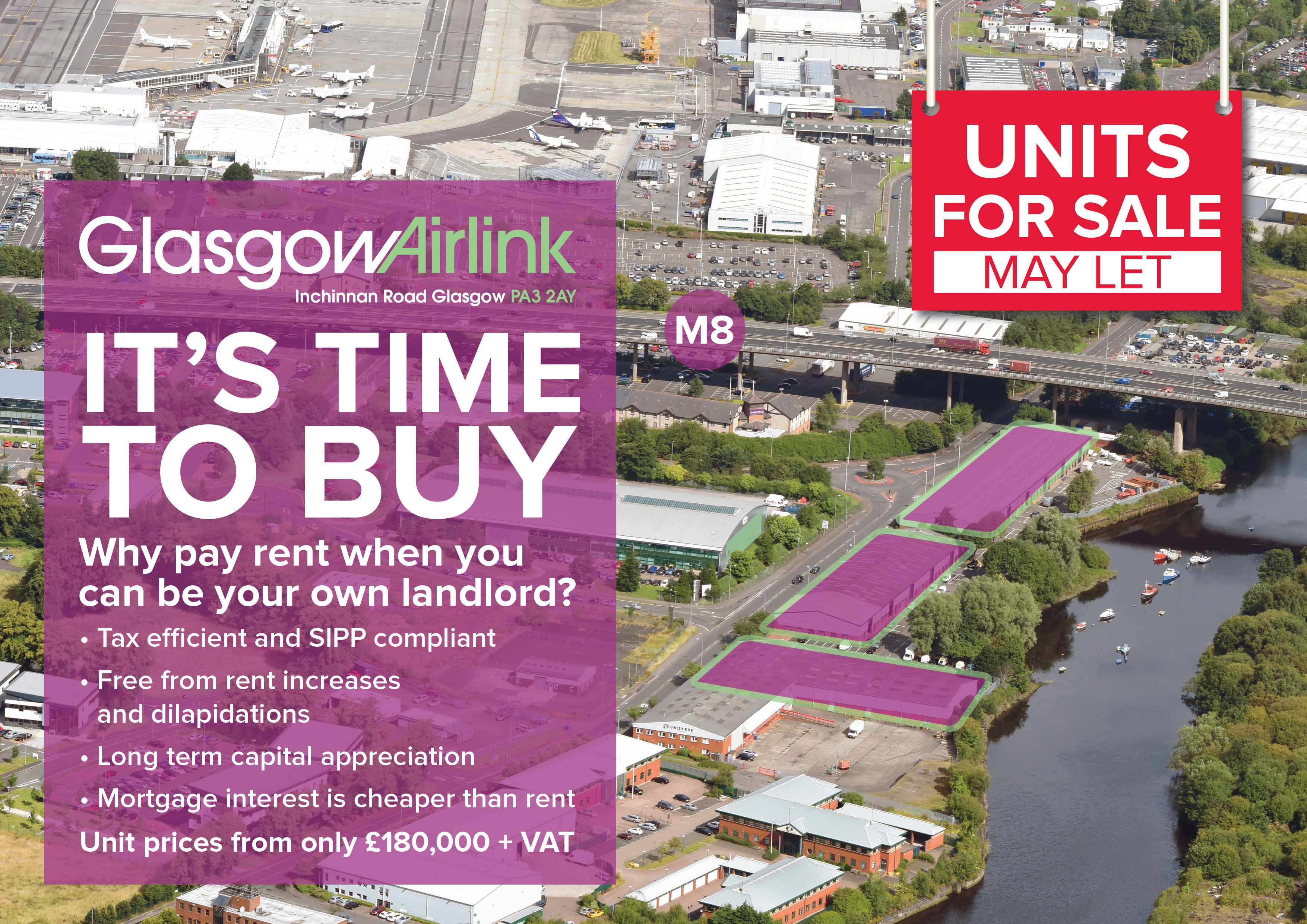 Reith Lambert have been appointed by Area Estates to market business units at Glasgow Airlink.
The property offers Refurbished Warehouse, Distribution and Storage units in an exceptional location immediately adjacent to the M8 Motorway and Glasgow Airport.
 IT'S TIME TO BUY. Why pay rent when you can be your own Landlord.
Tax efficient and SIPP compliant
Free from rent increases and dilapidations
Long term capital appreciation
Mortgage interest is cheaper than rent
Units from 3,000 – 4,500 sq ft with options of up to 13,500 sq ft
Unit prices from only £180,000 + VAT